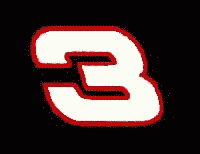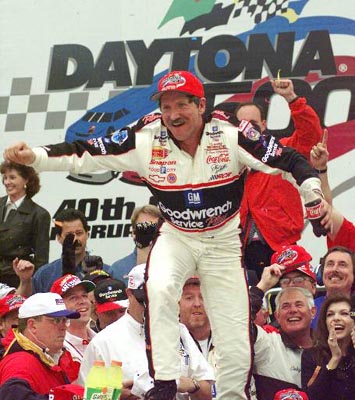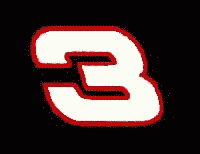 DALE EARNHARDT AND
THE DAYTONA 500
SITE LINKS
AND
IMAGES

PICTURES AND IMAGES
...THE MAN
...THE #3 CAR
...THE DAYTONA 500
...DEI
...MEMORIALS
BOOKS
POSTERS
E-MAIL LINK

2001...

Daytona 500

GOD BLESS

AMERICA





WELCOME
THANK YOU FOR VISITING

After 20 tries, Dale Earnhardt finally won the
Daytona 500 in 1998.

We have tried to capture some of the
joy of that moment here.

Unfortunately, it was at this same race in 2001
when Dale lost his life, while helping his teammates...

Pit road after the 1998 win...


2003

Feb. 16 - Michael Waltrip wins rain-shortened
Daytona 500 in the DEI #15.

More Daytona 500 images...click on links...

2 images of the 2001 last-lap wreck...


We belong to all the following
Paid To Click programs!!!
We have received a LOT of payments from them!!
We are recommending only these as we have tried others
but they had problems of one kind or another...
We invite you to join..some have signup bonuses!!!

5591-11072005