GOD BLESS

AMERICA



THE GIFT SHOP
Some nice gift ideas...
Some videos we all love...



RACE fans!!! Here some books you might like...

SOME FUN THINGS
..Some interesting ideas...just for fun..

| Desserts for Dummies | Divorce for Dummies | Golf for Dummies |
| Yoga for Dummies |
|
You can find a lot of awesome
things at our
Harry Potter
...page..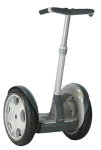 You can shop ALL of Amazon's great categories right here...


Go Back to MALL DIRECTORY
Go Back to CHRISTMAS STORE

We belong to all the following
Paid To Click programs!!!
We have received a LOT of payments from them!!
We are recommending only these as we have tried others
but they had problems of one kind or another...
We invite you to join..some have signup bonuses!!!


152-11152009