PELOTON
(PELL - oh - tawn)
This is the largest group - main pack - of riders...
They may allow "breakaways", one or several riders to go ahead
out in front...and then later catch up...
Timing rules often dictate what the peloton does about breakaways.
Teams can decide to "chase" breakaways to protect their
lead rider's overall time.
Peloton during 2006 Tour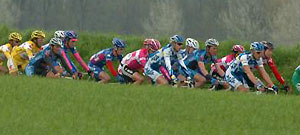 Typical peloton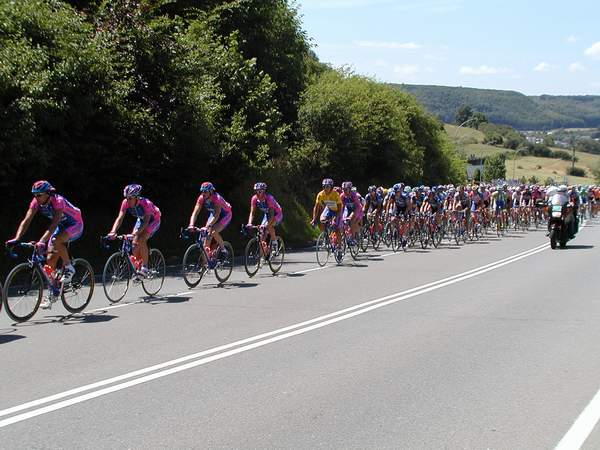 ADDITIONAL PICTURES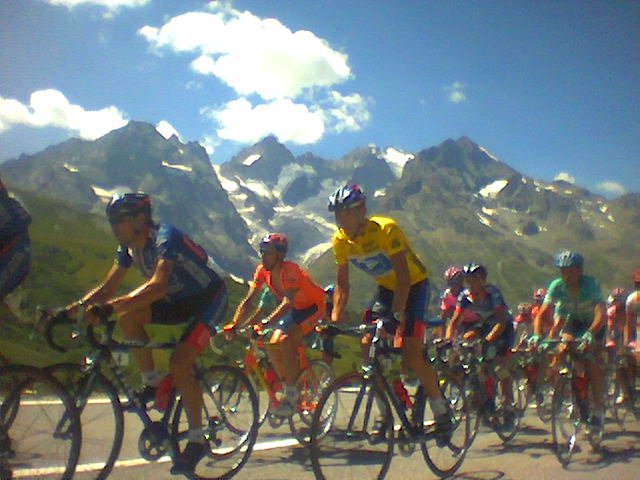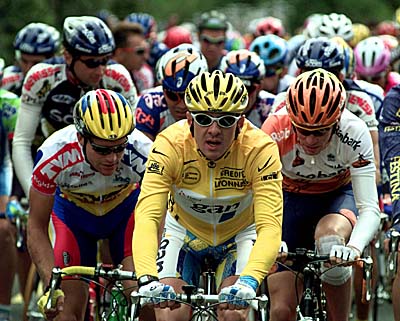 Quick nav links to our best stores!!
[ Mall Directory | Books | Harry Potter | Videos | Music | Star Wars ]

We belong to all the following
Paid To Click programs!!!
We have received a LOT of payments from them!!
We are recommending only these as we have tried others
but they had problems of one kind or another...
We invite you to join..some have signup bonuses!!!

Check out this program!!!


Sign up TODAY!!!

PLAY LOTTA FUN LOTTO!!
A 6/35 Weekly Lotto Game - FREE
694-07082007