MUSIC PRESENTED BY AMAZON.COM
WELCOME - We hope your shopping experience is only
the best possible - and we THANK YOU for stopping by...
Just click on pictures or links for more information and purchase details.

Here's your ...
Beatles!!!

...link to new remastered tunes!!!
The Wii just went DOWN in price!!!

MP3 Downloads - right here!!!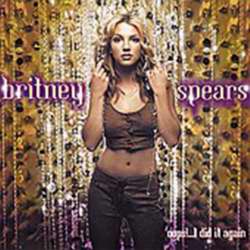 Opps - I Did it Again
Episode I - The Phantom Menace
Here's all the great music by John Williams!!


Audio Cds - The soundtrack from the 1977 movie - on 2 CDs


Audio Cd - The Star Wars Trilogy - Star Wars
The Empire Strikes Back - Return Of The Jedi (Re-recording)
The Capitol Years
by Frank Sinatra - Boxed Set of Music CDs
STUNT - by Barenaked Ladies
SONGS FROM ALLY McBEAL - by Vonda Shepard
THE MISEDUCATION OF LAURYN HILL - by Lauryn Hill


SARAH McLACHLAN
Free downloads of two songs from her CD, Mirrorball.
Here's a search engine just for
music lovers...
Can't find what you want?
Do you know the
title, author, movie, music artist
or just looking for a particular subject?
Use our search service!
(Sometimes this can take a few moments...please have patience!
and...
Thanks for visiting us!!!)

We belong to all the following
Paid To Click programs!!!
We have received a LOT of payments from them!!
We are recommending only these as we have tried others
but they had problems of one kind or another...
We invite you to join..some have signup bonuses!!!
Special warning - I believe you should AVOID "Birdcrazymail.com" and "ValePTR.com"
at all costs. They will steal your money and kick you off their sites
without any appeal or defense!!!

3217-09092009