WELCOME
THANK YOU FOR VISITING
7-time Winston Cup Champion

February 18 - 2001, the annual running
of the Daytona 500 stock car race,
The Great American Race,
ended first in triumph for Michael Waltrip, who won the race,
his first Winston Cup win, in like forever.
His teammate, Dale Earnhardt, Jr., finished second
...and, second, on the last turn of the last lap,
Dale Earnhardt, Sr. protecting his teammates' and his son's leads,
traded some paint with Sterling Marlin's car,
sending Dale up the track into the path of Ken Schrader's 36 car.
The impact with the wall caused the death of Dale Earnhardt...to everyone's shock and disbelief.
Best Guardian Angel a driver...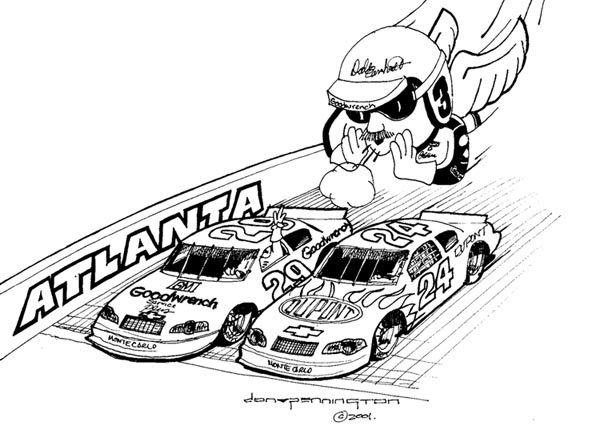 ...could have...???
GOD BLESS


AMERICA