THE NO BS PERSONAL FINANCE ADVISOR

OUR SITE IS A CONTINUOUS WORK IN PROGRESS - GROW WITH US!!
Before we get on with the business of this site, we want to offer two thoughts...
No one can know the grief and anguish of those who lost someone in the EVIL that occurred September 11, 2001, in New York, Washington, and Pennsylvania, more than those who did.
We grieve with you and pray that we can all have the resolve and patience it will take to find the people (if you can call them that...) who are responsible.
We believe that the best course of action for the average investor in this and any crisis is to DO NOTHING. We have DONE NOTHING, except think about maybe making some BUYS (We bought some more Intel (INTC.O) and some more Nicholas Income Fund - a junk bond fund). If you look at the historical record, you will see that IN EVERY CASE of a crisis in this country which resulted in a fall in security values, there was ALWAYS a subsequent rise, maybe not immediately, but there was always a recovery in the markets as well as a recovery from the crisis.
As we discuss in our 401(K) Investment page the world has seen what happens when people have too much of their life savings in stock of their employer. While it's true that ENRON/WORLDCOM/GLOBAL CROSSING et. al, are mainly to blame for that fiasco, each of us must please remember the mantra: Diversify, diversify...
"The Great Recession...How/what did you do? Did you do what we say on these pages? Like, not panicing? GOOD!!! We continued buying things, at the stores and for our portfolio. We saw it all sa a big SALE. We kept buying using automatic payments. We dollar-cost-averaged our way to profits we have NOW even though the overall market is still away from its all-time highs of 2007. I hope you did too, or at least you held on KNOWING the markets would come back...they always do.

GOD BLESS


AMERICA
We believe we have built the most no-nonsense take-no-prisoners personal finance website since...oh...Motley Fool? (Except Motley doesn't like mutual funds much - we think some investors need to at least look at them)
No lies, NO BS, the truth.
There is a LOT of BAD stuff out there that is making life miserable for investors like you and me!!! NOT ANY MORE!!!
Stay tuned!!! It's gonna get wild!!! If you have ideas already, please email us at: nobsmoneyadvice AT yahoo.com.
If you have a personal finance home page you would like to have added to our links page, let us know that too.
TABLE OF CONTENTS

This site born on May 15 - 1998
Latest revision - July 6 - 2011

FEATURED QUOTE
Time is...



...MONEY
Albert Einstein once said that the greatest power in the universe is:
COMPOUND INTEREST...

You are one of the people who want the TRUTH!!!


SOME BOOKS OF POSSIBLE INTEREST TO YOU

9 Steps to Financial Freedom
by Suze Orman
I read this book (and I've seen her PBS special) and I recommend it highly.


The Late Start Investor
- by John Wasik
The Better-Late-Than-Never Guide to Realizing Your Retirement Income


The Ultimate Kid's Money Book
Your kids can be self-reliant investors!!
| INVESTING ONLINE FOR DUMMIES |
There's some more personal finance books here.
If you purchase these books from these links,
my Amazon.com affiliate site gets paid a commission.
I believe you have a right to know that.
It doesn't affect your price, however.
Our Sibling Web Sites



Everything else is just a game

...There's no place like HOME...page...

All Aboard!!
DINOSAURS
ELEPHANTS
POKEMON
HARRY POTTER
BRITNEY SPEARS
ANNA KOURNIKOVA
HAWAI'I
TOUR de FRANCE
WORLD TRADE CENTER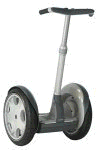 GET YOUR SEGWAY
HUMAN TRANSPORTER!!!
We belong to all the following
Paid To Click programs!!!
We have received a LOT of payments from them!!
We are recommending only these as we have tried others
but they had problems of one kind or another...
We invite you to join..some have signup bonuses!!!

This Consumer ACTION & ADVICE Ring site owned by Doug Prior.
[ Previous 5 Sites | Previous | Next | Next 5 Sites | Random Site | List Sites ]
6325-04012010