This page loads with NOISY racecar .wav file...please be ready...
GOD BLESS

AMERICA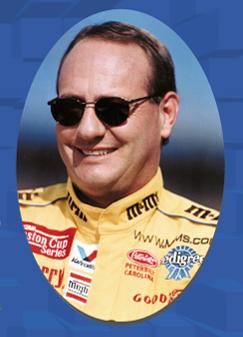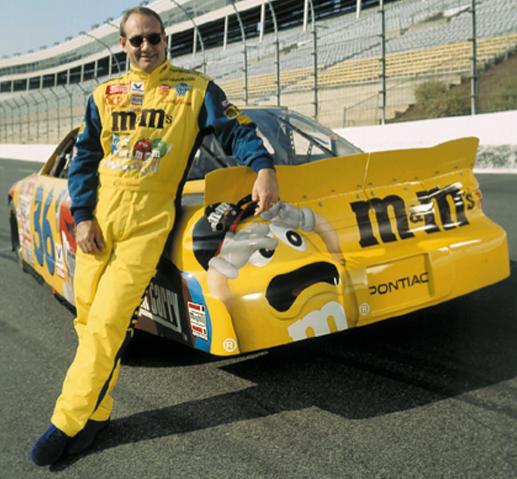 NEWS
2010 Season
If you check around, you can sometimes find
Kenny driving in the Truck series and now and then in a Cup car.
NEWS
2007 Season
Kenny drove the 21 car part-time in 2007
and drove in the truck series as well.
NEWS
2006 Season
Ken Schrader will replace the retiring Ricky Rudd in the Wood Brothers #21 for the 2006 season.
Schrader was the 1985 Rookie of the Year in Winston Cup.
In his 19 years on the premiere NASCAR circuit, Schrader has four victories, but none since 1991.
"A while back, I thought 2005 could be my last season." Schrader said. "However, when the opportunity to drive for the Wood Brothers came along,it made my decision to continue driving in the Nextel Cup very easy."
I am a fan of Kenny's for any number of reasons, but here's just a few:

We both hail from the St. Louis Mo/Fenton metro area, and EVERYONE should know by now that St. Louis sports fans do MORE than follow their beloved Cardinals. OK, we DID get a little wound up when Mark McGwire broke Roger Maris's home run record on September 8 - 1998 and then went on to hit 70(!!) for the year. And we REALLY got crazy when the St. Louis RAMS won the SUPER BOWL in 2000!!! as well as the CARDINALS winning the WORLD SERIES in 2006!!!

Kenny has, well, not won a Winston, now Nextel, Cup race in awhile, so I root for the implied role of underdog. We all know that Kenny and his teams do well in a lot of other areas of NASCAR racing. He is always doing well here on his home track at I-55 Raceway down in Pevely, MO.

You ask anyone down in the garage areas or top brass of NASCAR and they will all tell you what a great guy Kenny is and what a class act he is.

It goes without saying that Kenny was devastated on the untimely death of Dale Earnhardt, his friend and rival. He was involved in the wreck at Daytona on Feb. 18 - 2001 as he had nowhere to go when Dale's #3 went up the track and in front of Kenny's car.
People who are Ken Schrader fans have made visits here. Thank You!


Email us at: NASCARULZ AT yahoo.com
Click here to visit Kenny's site presented by Nascar.com
Here's where you can visit Ken's own web site
Schrader Racing
Link to I-55 Raceway's web site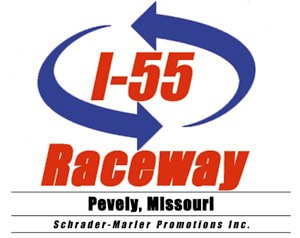 Ken's home track
Fan club address and information:
Ken Schrader Fan Club
P. O. Box 5430
Concord, NC 28027
Cost for memberships is $15 for an individual and $20 for a family. Canadian and non-continental memberships should add $1.50.

Team merchandise inquiries should go to:
Ken Schrader Merchandise Inquiry
P. O. Box 325
908 Upward Road
Flat Rock, NC 28731
Above data subject to change without advance notice.
Kenny used to race for these folks...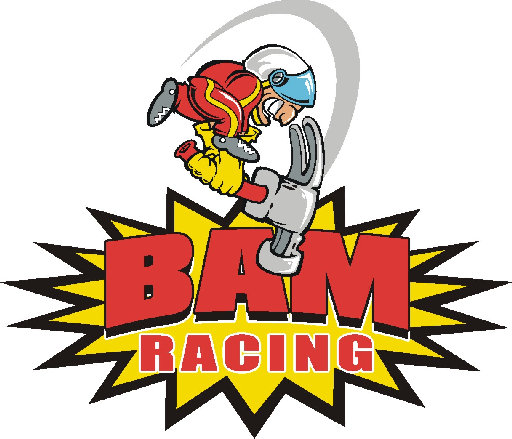 We have a pictures section.
We've added pages to show the #36 car and have pictures of the special paint scheme Kenny had for the first race after the events of September 11 - 2001
Enjoy!!
Find Sports Scores,
Standings and Stats:

NASCARULZ RACING WORLD HOME PAGE

OUR SIBLING WEBSITES

All free...all the time

...There's no place like Home...Page...

All Aboard!!
DINOSAURS
ELEPHANTS
HARRY POTTER
POKEMON
BRITNEY SPEARS
ANNA KOURNIKOVA
HAWAI'I
TOUR de FRANCE
WORLD TRADE CENTER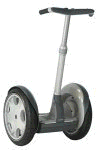 GET YOUR SEGWAY
HUMAN TRANSPORTER!!!
Here's some links to pictures of railroad
locomotives with Dale Earnhardt paint schemes...

Here's some books and videos you might want to check out...
Click on a picture for purchase information.
We belong to all the following
Paid To Click programs!!!
We have received a LOT of payments from them!!
We are recommending only these as we have tried others
but they had problems of one kind or another...
We invite you to join..some have signup bonuses!!!


PLAY LOTTA FUN LOTTO!!
A 6/35 Weekly Lotto Game - FREE
You've got to check out this wealth-building program!!



Not another MLM, but the real thing!!
12522-10082007